Repairs
Commercial Roofing Repairs in all Shapes and Sizes
Our technicians are experienced in all types of roofing. We work on everything from steel, T.P.O., built-up, rubber P.V.C. and modified roofing. We're upfront about our roofing repairs, so you never have a surprise on the bill.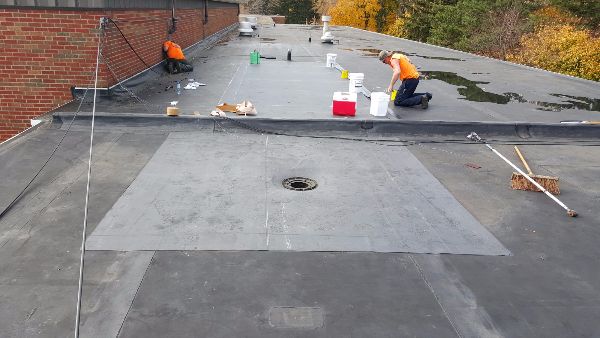 We have the capability to locate and fix the problem. Our technicians are normally able to accomplish this on our first visit. There are some issues that may take more time but we will do what it takes to solve the problem. We will also keep you updated about what is being done and what may need done in the future.
We work to keep the same technicians on your building so they become familiar with your facilities and with you, making repairs more efficient by saving time and money.
Our technicians are on site within 48 hours unless there is an emergency which we will then get there on the same day.
Additionally, we are able to install curbs, vents or most anything you need put through your roof and still keep your products clean and dry.